History of the Bounce House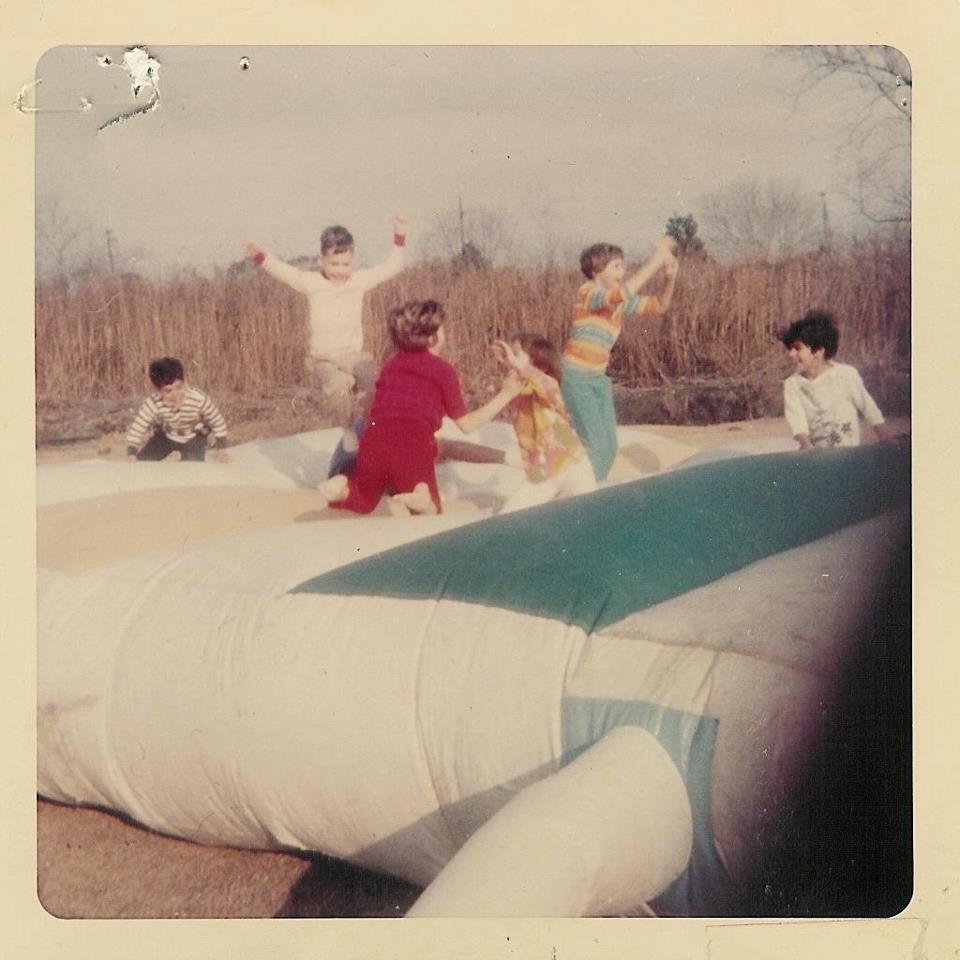 The first bounce house was invented by an Aggie!

While a student in Texas A&M's electrical engineer program, John Scurlock, was drafted into the US Army. After WWII, he returned to Texas A&M and completed his Bachelors of Science and Masters of Science in Electrical Engineering. He was recalled to the Army and spent some time in Germany. He then returned to his hometown of Center, TX and became the Director of the physics department at the local college. Applying mathematical concepts to plastic materials, he prototyped many inventions contributing to NASA, as well as the oil and gas industry. From these inventions he developed the amusement ride, the "Space Walk."

Scurlock's original idea was to invent an inflatable cover for tennis courts that could be stored in small places, but quickly whipped out and placed into action over a clay tennis court at the first hint of rain. Scurlock noticed, however, that his fun loving employees could not resist jumping up and down on his tennis court covers. In 1959, he leased space in a warehouse in New Orleans in which to manufacture his Space Walks. Scurlock's clever wife, Frances, realized that the market for Space Walks was limited and the family could turn a higher profit by renting them. In 1968, the Scurlock family began marketing their Space Walks for birthday parties, school fairs, company picnics, and other events.

The structure of the first bounce house was little more than a large and high inflatable mattress. Walls weren't added until the late 1960′s and then they were mostly called Moonwalks. Scurlock went on to invent inflatable domes, tents, and signs. His highest achievement was actually not the Space Walk, but inflatable rescue pads that firefighters use to catch people who must jump from burning buildings. It wasn't until the early 1980s that Moonwalks gained US popularity when Scurlock's son, Frank, opened the first indoor fun center in Metairie, Louisiana. Today, bounce houses are the number one rented party item and a staple for any birthday party, backyard BBQ, festival or fundraiser.
Copyright 2010, Hullabaloos Bounce House Rentals(tm) 979-599-9221